Levitate Hammock
Set up camp like a champ, whether you are traveling, hiking or just hanging out in the garden.

Sustainability through MultiFUNctionality - We design our Oeko-Tex® certified clothing to be as multiFUNctional and long lasting as possible increasing functionality and sustainability for never ending adventures.

The base layer fabric of your dreams - GRS® Global Recycled Standard certified 4-way stretch with brushed inside keeps you dry and warm. Non see through, fast drying, moisture wicking and UPF50+ sun blocking.

Keep it clean - Our water free sublimation printing contaminates zero water and produces zero landfill waste as the paper leftovers from the process are recycled.
Recycled Fabric - We primarily use recycled fabric in our products for a lower CO2 and energy consumption.
I fell in love with Eivy base layers the first time I tried them on! I love that the pieces are eco friendly, multiFUNctional, and steezy! From hiking in the mtns, snowboarding, or lounging at home, they are the perfect kit!
– Jamie Anderson | @jamieanderson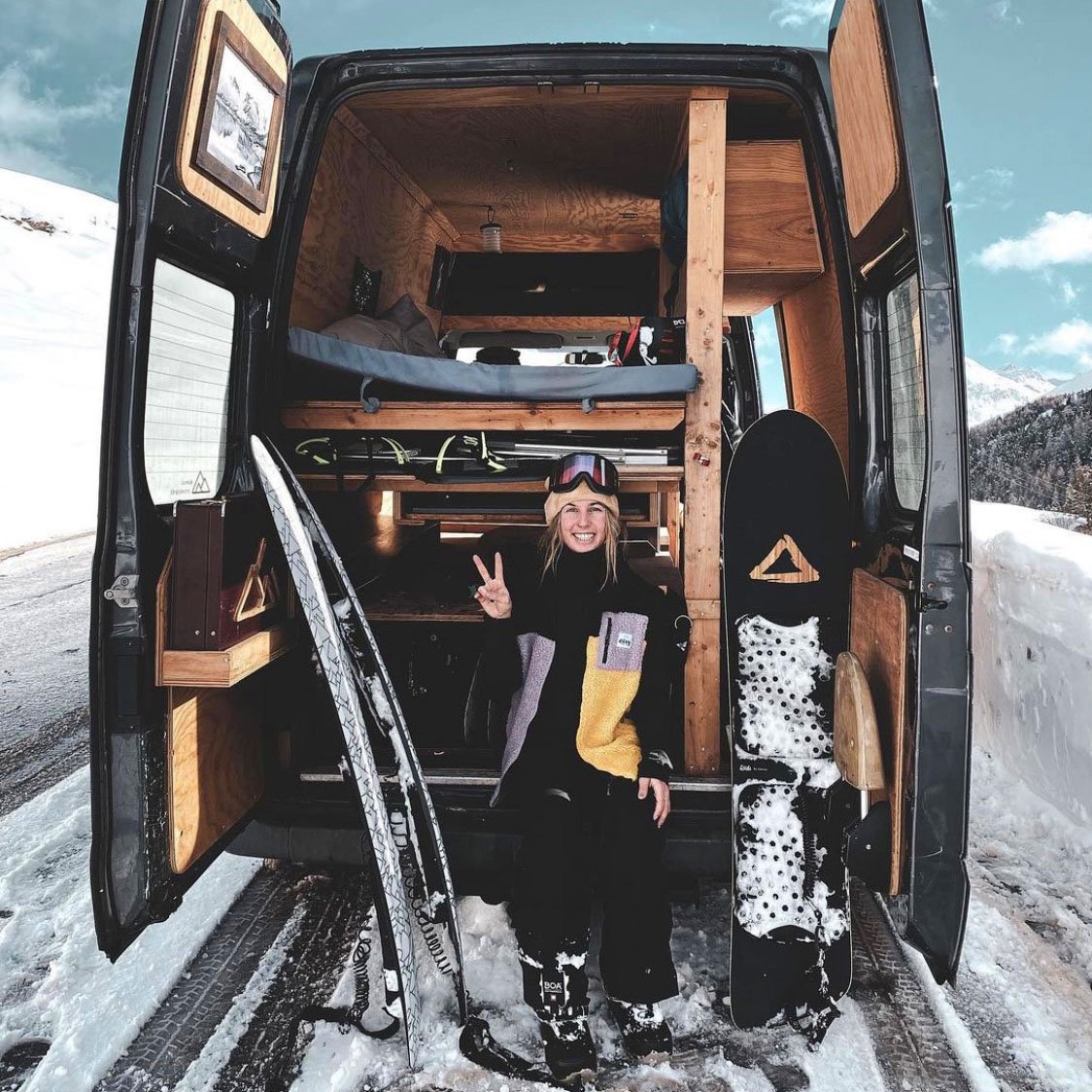 To me Eivy is basically a clothing brand which creates cute looking, colorful, cozy but still functional and mindful products. I love to wear the base layers for snowboarding. It doesn't matter if it is in deep powder or as a "shirt" during warm spring days, the variety of shapes and colors never lets me down, no matter my mood!
– Celia Petrig | @celia.petrig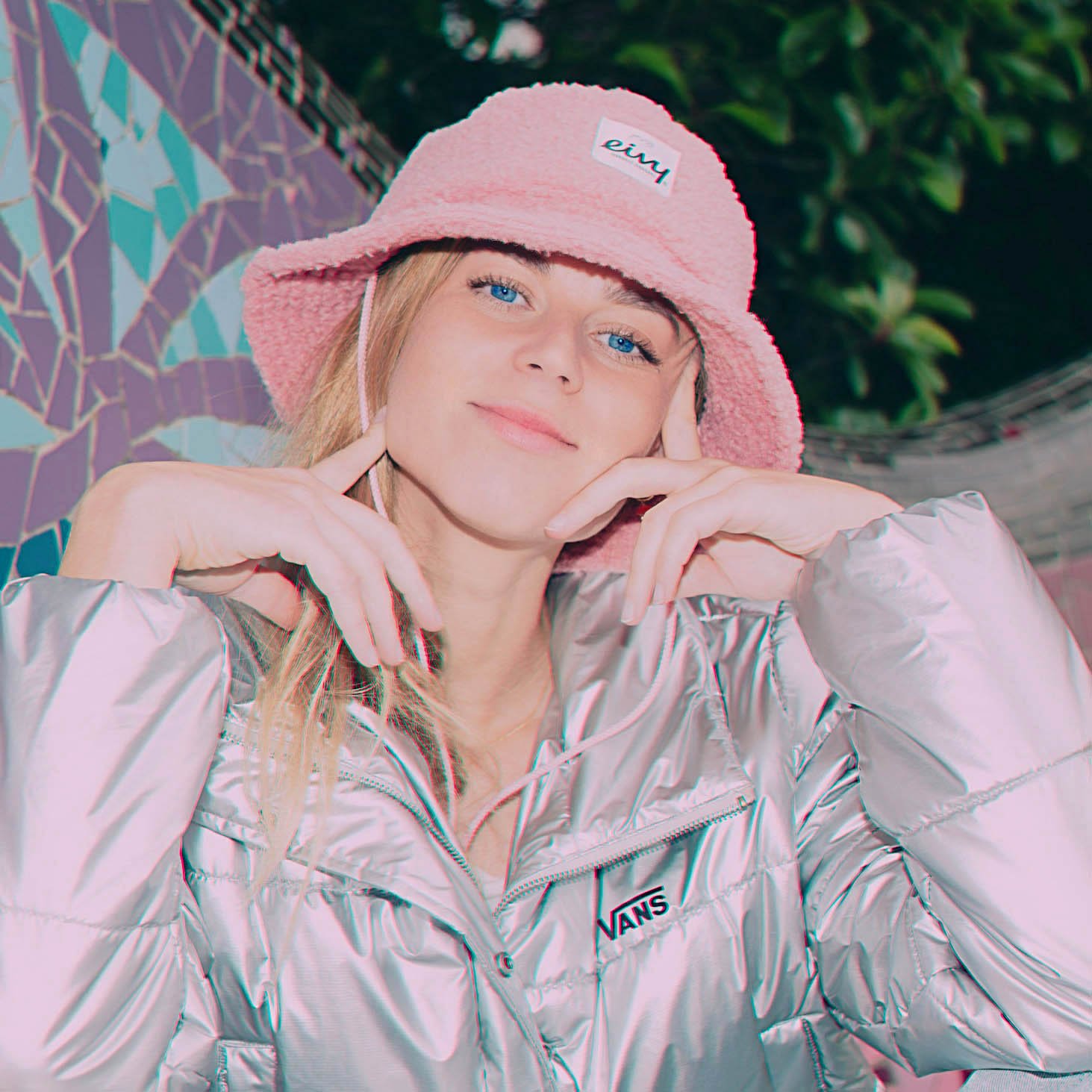 I'm in love with Eivy's first layers, there wasn't a day this winter I didn't wear one! They fit so comfortable it's hard to take them off after coming home from snowboarding. Often times I just jump out of my boots and outerwear and keep wearing the first layer for the rest of the evening at home :) I wear the leggings, tops and sports bras daily. They're perfect for the gym or a home workout, the pants have a nice high waist fit which makes them great gym pants!
– Ivika Jürgenson | @ivikajuergenson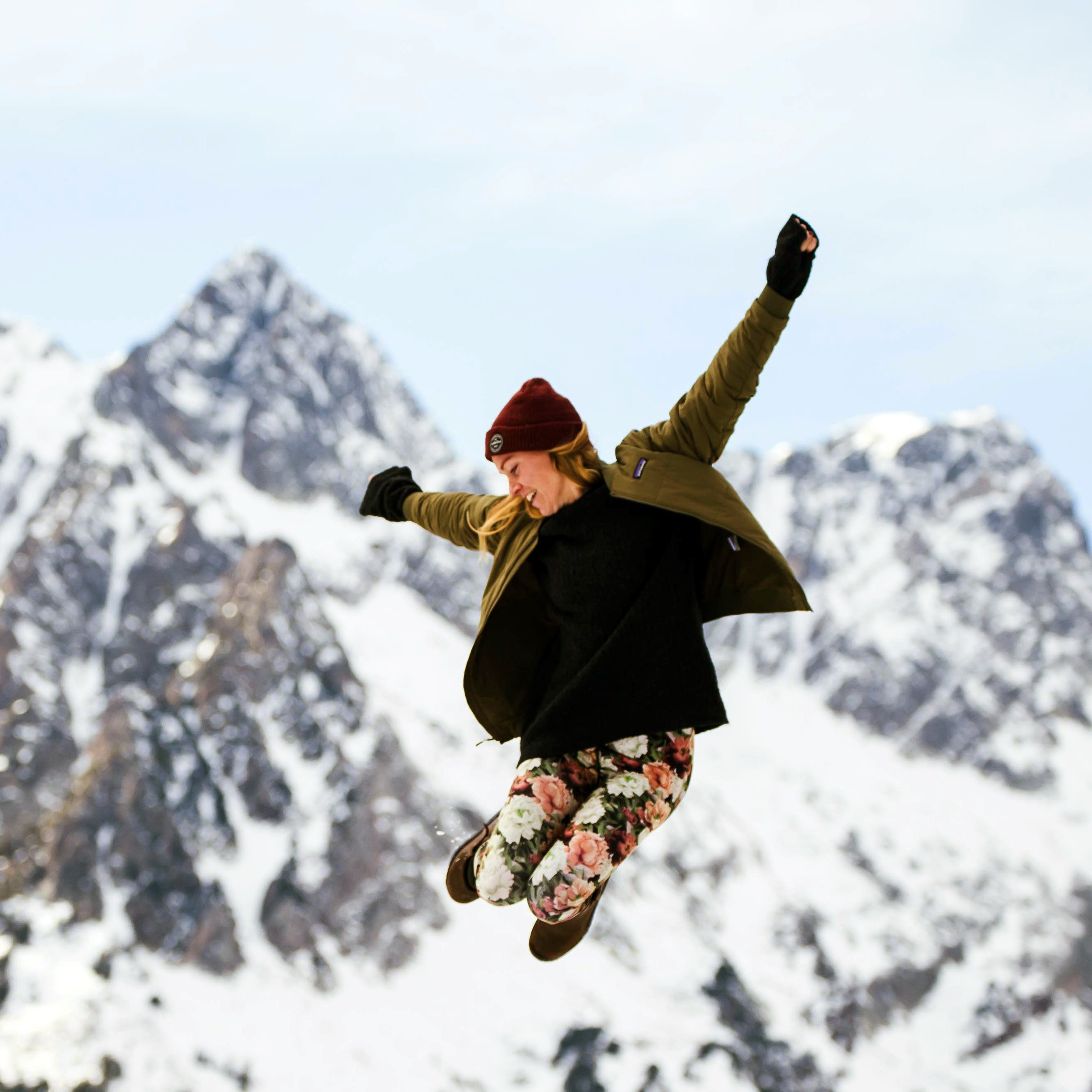 The shape and fit of the tops and bottoms are just SPOT ON. I am tall and dorky, but these darlings are 'covering-your-bottom-no-matter-how-high-you-reach-or-how-low-you-go' -long. Pretty much perfect already.
– Mirte van Dijk | @mirtewashere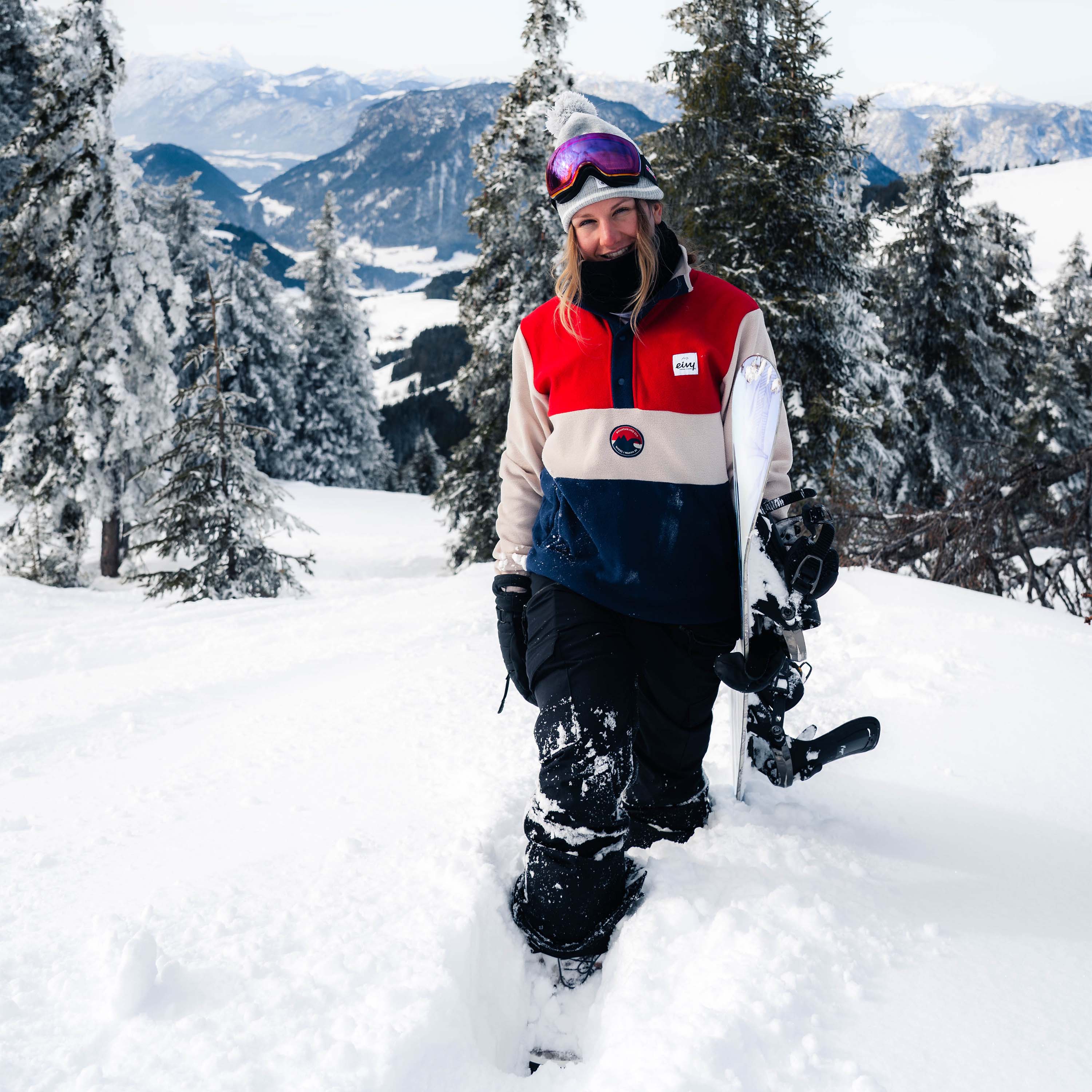 Eivy makes awesome looking active wear which I use for snowboarding and every other sport! The prints are unique and I can spot them on the mountain straight away. The cool thing is, every time I see a girl wearing Eivy, she already feels like a friend. It's founded by women and made for women. I love that Eivy really sees the needs of women on adventure and adapt their products for that.
– Melina Merkhoffer | @melinamerkhoffer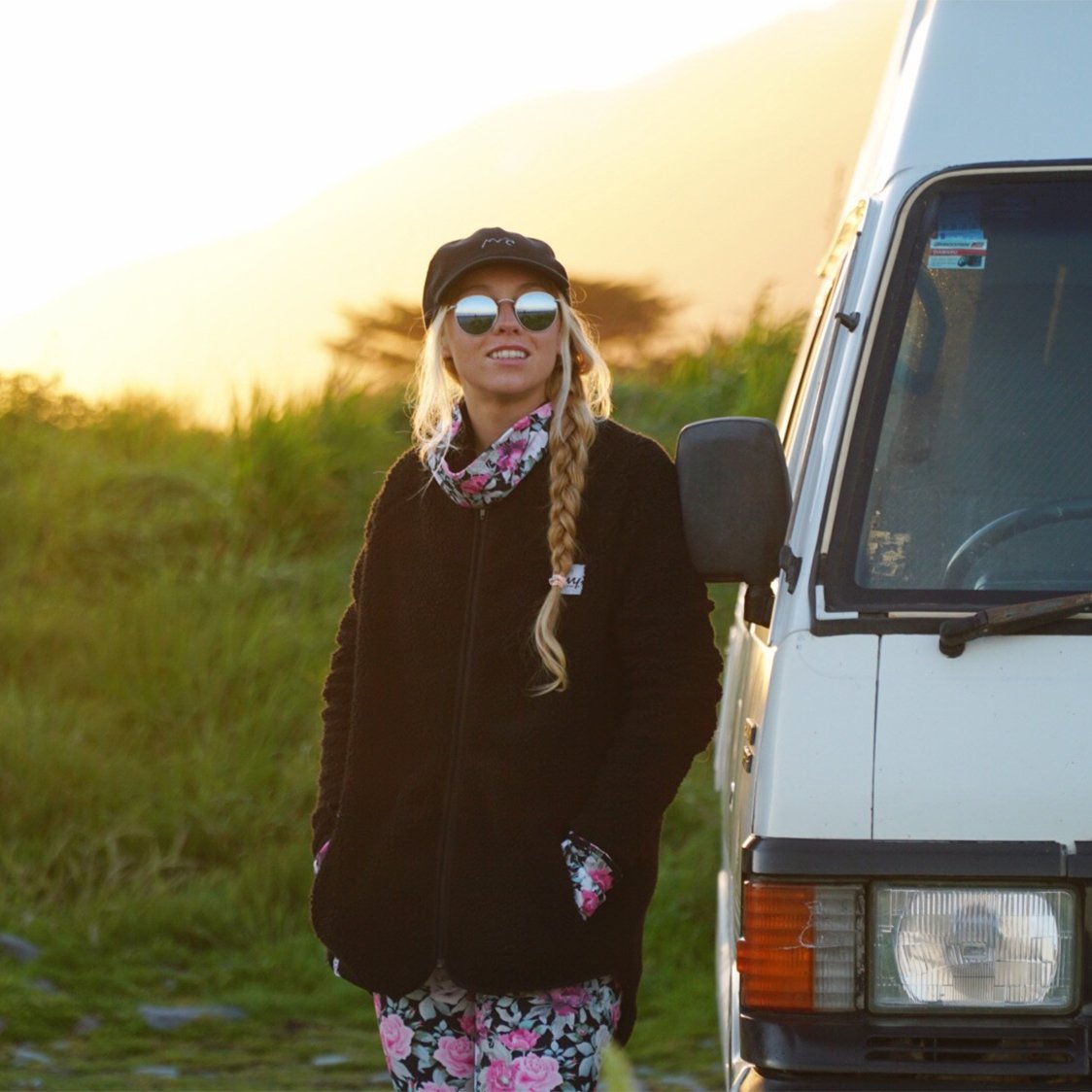 I love Eivy because it all feels incredible! The fleecy linings on my face during winter saves my skin! I am able to pack light on all my adventures, whether it be a ski, surf or hiking trip, I can wear the same gear. Not to mention that the prints are hella cute, I literally feel like I'm having more fun wearing Eivy gear.  And my favourite thing is that it's sustainable too, an absolute must from me! 
– Hannah Wilson | @spannah_wilson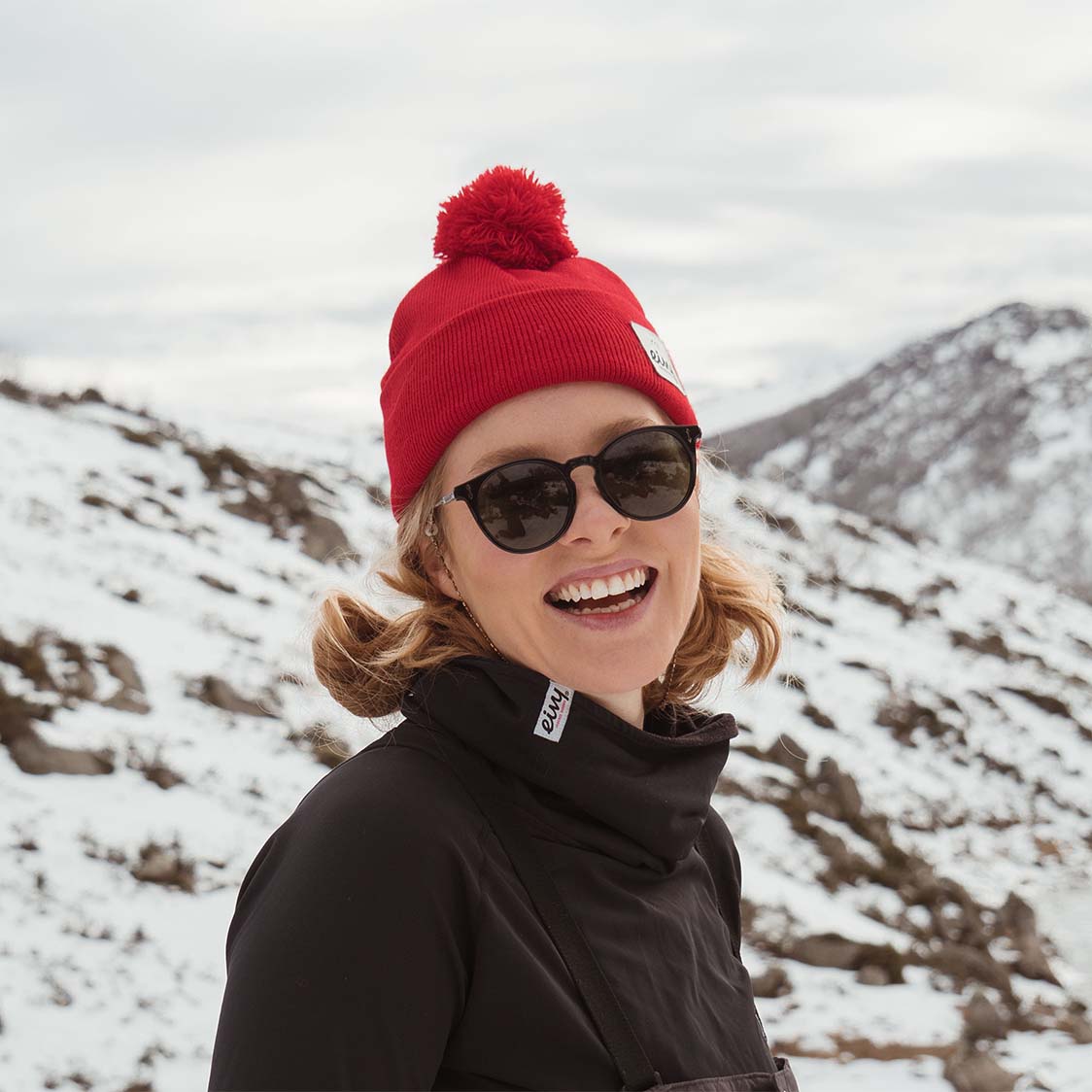 Eivy have financially backed an all women's film project of mine and I'll love them forever for that. Be selective with which brands you give your hard earned dollars to, it makes a massive difference. Choose a brand that is not only a great product, but also will actively contribute and give back to the community we love so much!
– Maddie Jones | @madelieneelizabeth
Words from the founder
"I ideated the brand during a season of snowboarding in St Anton, Austria. Packing light was necessary and the things I brought had to work in all situations.

My long time obsession of creating neck warmers to protect myself from the cold while riding and a desire to merge a streetstyle aesthetic with technical lifestyle garments resulted in our groundbreaking neck warmer base layer.

I am driven by freedom, minimalism, sustainability, fashion and function. This reflects in every Eivy product. Stay #unboredonboard forever."

Anna Vister, Founder & Creative Director