Nitro x Eivy Optisym - Black
"There are so many cute looking boards out there so when we set out to do a collab together with our favorite snowboard brand Nitro we wanted to create a badass looking board for girls and women to feel empowered by when they go riding". Anna Vister | Eivy founder and Creative Director
The Optisym was inspired by all those snowboarders who enjoy turning everything, even a groomed run, into a playground, switching from airtime tricks to flat ground tricks within seconds. This snowboarding style is probably the most relatable and achievable freestyle snowboarding - which is why we decided to make a board for the flatlands - the dreamers - the Optisym.
Equipped with a brand new heelside core technology, called the Powerwall, which provides more durability and strength to the heel sidewall and more agility when on your heel edge, something unique to the asymmetrical snowboard shape philosophy. The Optisym´s mid-wide shape reduces toe and heel drag, which is essential for progressing your carves, butters, and flatland tricks. The overall asymmetrical twin shape and Dual Degressive sidecut allows for endless control when carving and navigating the entire mountain. The Cam-Out Camber and Whiplash Core Profile allow for quick and high ollie power while maintaining a flex pattern in the nose and tail that will enable you to hold butters like a pro. If you are looking for a mid-wide freestyle board for side hits, flatlanding, carving, and jibbing any mountain - then the Optisym is the board you need to make your future bright! Let the groomer season begin!
The board is waxed and tuned at the factory, ready for the mountain.
Flex
Urban 5/10 - These ultra-flexible boards can be tweaked any way you like, from rails to butter tricks, and they won't wash out on you. The scale is built on the principle that 1 is "Soft and Playful" while 10 is "Hard and Responsive".
 
Rider
Freestyle – Optisym is the perfect board for the average to advanced snowboarder who wants the entire mountain as their playground. It's awesome in the groomers and it's fantastic in the park.
 
Shape
Asymmetric twin: Identical nose and tail with a centered stance. Shorter sidecut on the heel makes it quicker to initiate heel side turns.
Dual Degressive Sidecut: This sidecut blends a smaller radius in the center with two larger ones in the tip and tail, making it loose and playful. Nitro ́s most forgiving sidecut.
 
Profile
Cam-Out Camber: Our Cam-Out Camber is basically a Trüe Camber with early and smooth transitions into tip and tail. The result is a fun and responsive board that turns on the spot and is forgiving, even after that 713.5° landing!
 
Construction
Powercore II: The Powercore II is a tip-to-tail poplar wood core with additional beech wood stringers for unrivalled strength, smooth response and insane snap.
Bi-Lite Laminates: Our rider-trusted Bi-Lite Laminates are engineered for unrivalled strength, powerful style and refined board- feel.
Whiplash Core Profile: This profile features reduced thickness between the inserts with added meat outside your feet for maximum ollie power, while maintaining a perfect press flex.
Powerwall: Reinforced heelside to provide more support and durability on the heelside turns and buttering. Provides a smoorth transition from edge to edge and great support for flat land tricks.
Railkiller Edge: Your secret weapon for rails, rocks and longevity! With its unique edge profile and an impact resistance of more than 200% compared to a standard edge – the Railkiller Edge is twice as thick and twice as strong. This proprietary construction can take on any rail challenge. Take a file to them or ride them hard and wear them down naturally, this chunk of steel has enough meat for years of abuse.
Ureshred Sidewalls: New on all Nitro park boards, we are introducing our URESHRED sidewall: Just like Skate wheels and bushings, these sidewalls are made from Polyurethane, which makes them highly resistant against impact and abrasion as well as giving them excellent dampening characteristics. Together with our exclusive Railkiller Edges, our URESHRED sidewalls provide the ultimate package of edge durability and feel.
Premium Extruded FH Base: Durability, speed and low maintenance all in one ultra-clear base material - our FH Base takes the abuse of rail and urban riding like no other.
Wax: All NITRO boards are factory-tuned with Kandahars 100% Natural Speed Wax, a fully Bio-degradable wax made of renewable resources.
 
Sustainability
Climate compensation: Certified CO2 Neutral Life Cycle
Partners: Plant for the Planet, My Climate, Climate Partner
Topsheet: Water-based incs for over 70% of all topsheets
Wood core: Wood from responsible sources (FSC certified)
Steel edges: All edges are made of 50% recycled steel
Coating: Over 85% of all running bases are made using recycled raw material
Factory: The board factory is powered 100% by solar power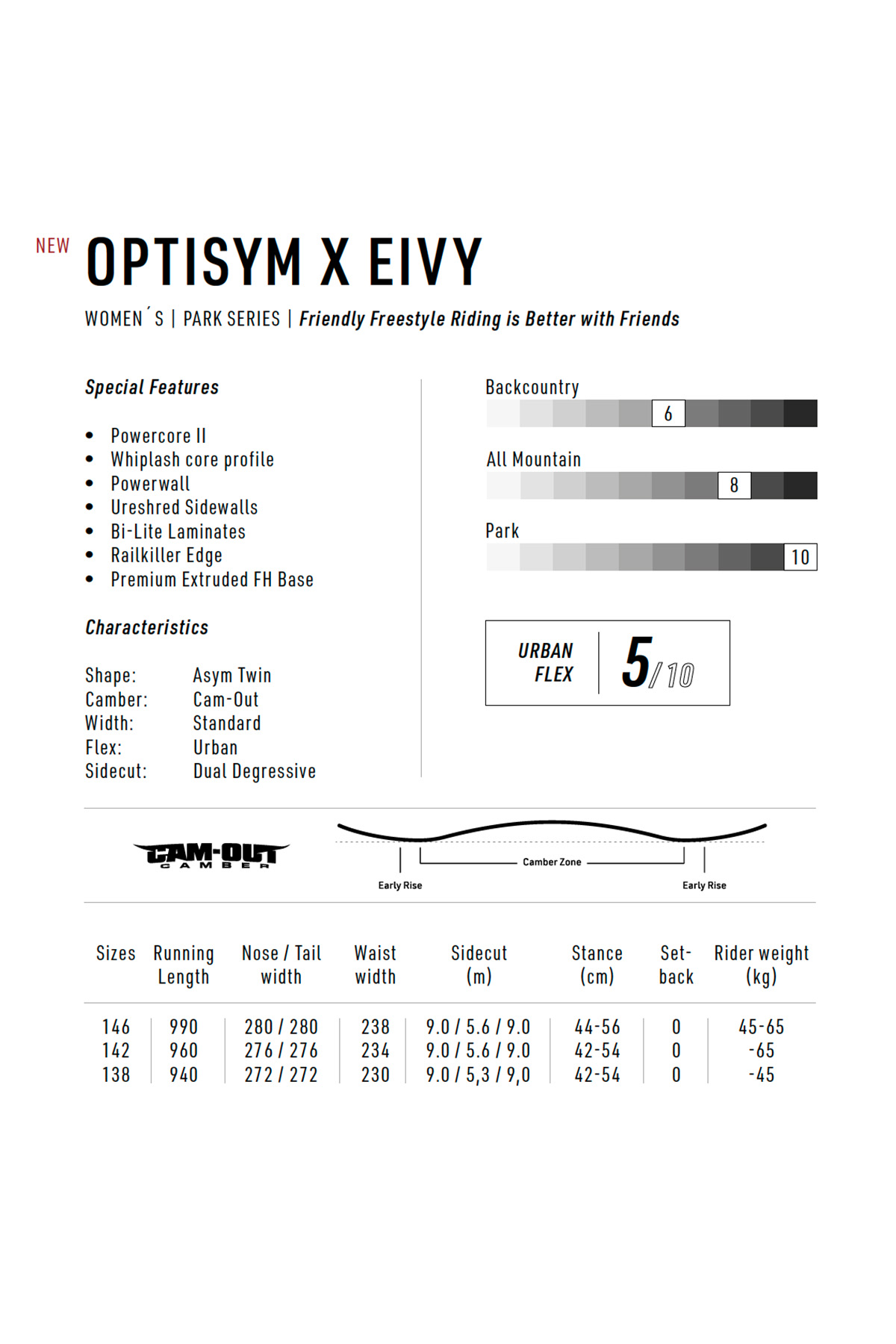 We pack your order within 24 hours! Choose one of our speedy delivery options at checkout. You can return items within 30 days, for more info head over to Terms & Conditions.